Who Else Wants More Focus, Freedom and Fulfillment in Your Life and Work?
"I'm tired of feeling stuck - in my family life, finances, and career"
"I have big goals and dreams, but I just don't know how to make them a reality"
"I'm dying to do work I'm passionate about, but I just don't think it's possible"
"I want to be more productive, but I just lack the self-discipline to make things happen in my life"
"I want to start my own side hustle or business, but I'm just not sure which one is right for me"
"I'd love to feel more fulfilled in my life and work, if only I knew how"
I know exactly what it's like to feel stuck - in life, at work, and with money.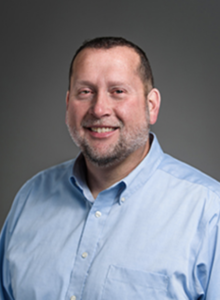 Hi, I'm Rich Avery,
I've been there at times, in my own life, through 20 years of pastoral ministry, 26 years of marriage (and counting) to my beautiful wife, and raising 5 awesome kids...
Struggling to reconcile my call to pastoral ministry with all the entrepreneurial ideas I had. Did I need to choose one over the other?
Wanting to create more for my life and family than just living paycheck to paycheck. But then giving up by giving into the fear.
Taking solid steps forward toward goals and new endeavors that I thought were right for me. Then second-guessing myself.
Making excuses to myself and my family for being overworked and overwhelmed. Instead of realizing that it was a choice that was ultimately mine to make.
Dreaming big. But playing small.
Gratefully, I'm living proof that it doesn't have to be this way. And that it's never too late to become the person you knew you could become. 
One day, out of frustration...or was it desperation? I made a decision I've never regretted:
Do whatever it takes to get unstuck, gain clarity on what's most important to me, and fully live out my God-given dreams and destiny.
Since then I've invested thousands of dollars on courses, seminars, and personal coaching, plus hundreds of hours studying and testing out personal growth strategy after strategy.
Through these experiences,
I've discovered a proven pathway
that everyone can follow to...
Overcome the limiting beliefs that are holding them back
Gain clarity about the values that are most important to them
Push through the fears and self-doubt to pursue the life of their dreams
And launch into the work they feel most called to do in this world
This pathway has taken me from...
Couch potato...to running two marathons in 14 days
Feeling stuck in life...to discovering and stepping into my God-given destiny
Letting life happen to me...to making life happen for me
Being a pastor with local reach...to impacting the lives of thousands around the world
Financial lid...to unlimited potential
I don't say these things to impress you.
But to impress upon you...
That if this real-life transformation can happen for a normal, every day guy like me...
I firmly believe it can happen for you too!
That's why I've dedicated my life to sharing what I've learned and experienced.
To help other people get unstuck and take their lives to the next level.
---
Are You Ready to Take Your Life to the Next Level?
My Next Level Coaching strategies are inspired by the success, career, and financial experts I have had the privilege of learning from over the years.
People you may have heard of, like Dan Miller, Dave Ramsey, Jim Rohn, John Maxwell, and Paul J. Meyer, to name a few.
Now, my Next Level Coaching offer isn't for everyone.
If it isn't right for you, no worries!
If you're aching to take your life to the next level, but you just don't know how to get there
If you don't have clarity yet about what the next level even looks like for you
If you just need "someone who's been there" to listen. And understand. And believe in you. And seek God's best with you and for you
If you've got a dream growing deep inside you and you're dying to free that dream and step into the adventure God has for you.
If you feel trapped in a job you hate and you're ready to finally find the work you'll love
Check out my three faith-inspired, results-oriented coaching options, and select the one that is right for you.
Next Level Jumpstart
90-Minute Session
Stuck, overwhelmed, procrastinating? This package is for you if you want rapid results.
90-minutes of deep-dive coaching designed to uncover what's holding you back, get more clarity and perspective about what you want and why, and be confident about the exact next steps you need to take in your life right now.
Next Level Breakthrough
30 Days of Mentoring
The perfect package for busy people who want to recalibrate and realign their lives in order to make major changes in a short period of time.
Four hours of personalized coaching spread over 30 days, where we'll talk about your story, where your life currently is, and exactly where you want it to go.
We'll map out a plan of action for you to implement, helping you achieve the breakthrough you've been praying for - whether that's clarity about career choices, finally launching a side hustle or business, improving your health, fixing your finances, or whatever else is most important to you right now.
Next Level Mastery
90 Days of Mentoring
You had an idea of what your life would look like by now, and it definitely isn't what you hoped it would be. You're tired of living and working for someone else's dream. You're sick of making excuses. You're done with playing small. You're ready to live out your God-given destiny and enjoy true and lasting success and fulfillment in every area of your life. It's now or never.
Twelve 45-minute coaching sessions spread over 90 days, to get you crystal clear about who you are, what really matters, what you want out of life, and how you will get there.
We'll create a plan to turn your bright ideas into actionable goals and help you stay focused and moving forward to the next level in every area of your life: spiritual, family, health, finances, and career.
Includes worksheets and pre-session assignments, recordings of all coaching sessions, plus unlimited email support between sessions.
Let's Consider the Cost for a Moment
Please think long and hard about the cost before saying YES to one of my Next Level Coaching packages.
Really.
How much is ineffectiveness costing you right now? And what's it costing your team or organization? Your family?
What about frustration? Overwhelm?
What are they costing you financially? Emotionally? Mentally? Physically? Spiritually? Relationally?
If you clearly saw a path leading to a thriving family, life, and business, 30 days or 90 days from now, how much would that be worth to you?
And how long would it take you to say YES and begin to enjoy those rewards today?
---
Imagine What Your Life Will Be Like When You...
Overcome the limiting beliefs that have been holding you back
Get crystal clear about where you want to go - and why
Push through the fears and self-doubt to pursue your worthy goals of your dreams
Launch into the work you feel most called to do in this world
Enjoy more freedom and fulfillment in every area of your life
So, now you have a choice to make.
Keep on doing what you've been doing. Or worse, do nothing at all. You know where that will lead. Is that really where you want to go?  
Or take a new action, and get a new result.
You can continue living a life that doesn't work and that leaves you unfulfilled, struggling to make it, and hoping somehow your kids will have it better than you.
Or you can take one step today toward that life of fulfillment you've always wanted, and the satisfaction of knowing your life truly makes a difference.
Are You Ready to Take That First Step?
Here's exactly what to do next:
1

Click on the "Let's Get Started!" Button Below

To select the Next Level Coaching package that is right for you

2

You will receive your Welcome Pack and client agreement from me within 1 business day

It includes some prep work to help you get even clearer on your life goals and see results even before we start working together!

3

When your prep work is complete, you'll be given a link to schedule your first session with me

Then, we'll have our session, and get you moving down the path to more focus, freedom, and fulfillment in your life and work
Next Level Jumpstart
90-Minute Session
Next Level Breakthrough
30 Days of Mentoring
Next Level Mastery
90 Days of Mentoring
One year from today, God-willing, you will still be here on the planet. The question is, how will anything in your life be significantly different?
The answer?
Only if YOU do something significantly different.
Maybe this is that new thing you need to do?
I look forward to getting to know you, and working with you to take your life to the next level!
"Your life only gets better when you get better." - Brian Tracy