The USA Today recently reported that high school prom spending in America has risen to an average of $1,078 this year – up from $807 last year, according to data from a survey done by Visa.
The high school prom has become a huge rite of passage that more and more parents are willing to spend big money on.
It seems to be driven by peer pressure (on the part of the parents and the teens) to one-up each other over and over, celebrity style, and reality TV, according to the USA Today.
Interestingly, families in one of the lowest income brackets planned on spending the most on the prom.  Those who make between $20,000 and $29,999 a year will spend more than $2,600 on the prom (twice the national average), while families in high income brackets plan to spend between $700 and $1,000."
Appearance is everything, and for prom, appearance really matters," said Alison Jatlow Levy, a retail strategist quoted in USA Today.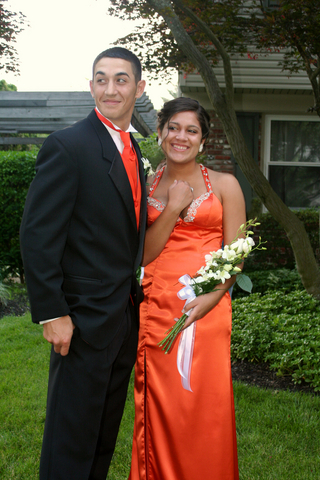 "You'll probably see people spending a little beyond their means to make the right impression. It's like your Cinderella night, so you pull out all the stops," – Jason Alderman, director of Visa's financial education programs.
Spending over $1,000 or over $2,500 for prom?  Worry about appearances and making the right impression?  What kind of message does this send to our children?
Personally, I would never spend $1,000 or even $500 on a prom or one-time event like that for my kids.  I'm sure we could find beautiful dresses for our daughters at thrift stores or consignment shops at prices we like.
Would you spend $1,000 on your teen's prom?  If not, what amount feels right for you?
You might also like: