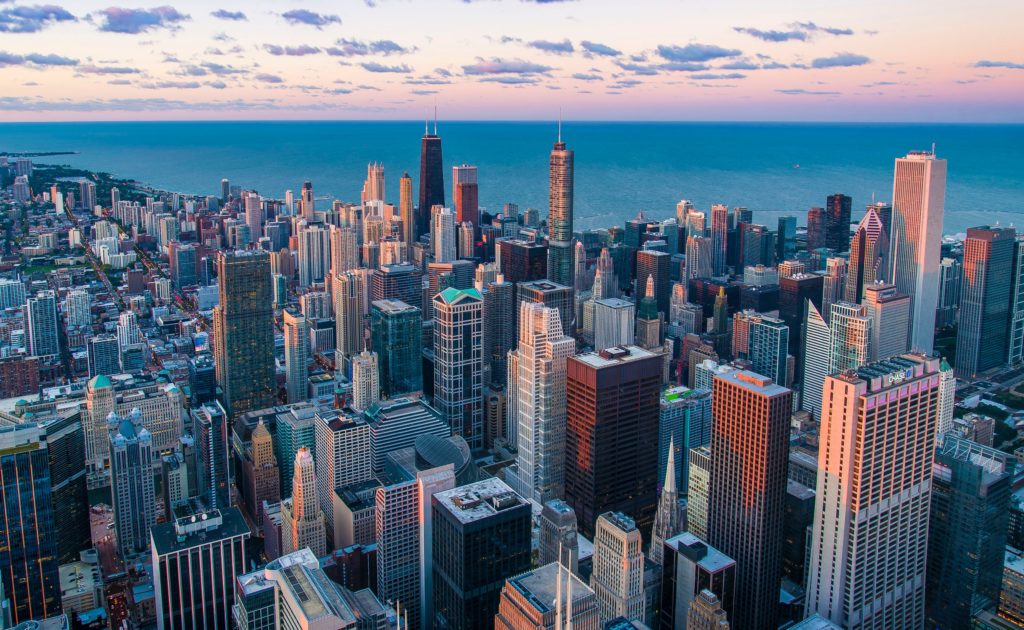 Traveling on a pastor's budget can be a challenge sometimes – especially when going to large cities like Chicago, where EVERYTHING seems to be so expensive. From hotels to parking to restaurants to museums and other attractions, a trip to Chicago can cost you a small fortune. But here are five unique and fun FREE things to do in Chicago on your next trip.
Free Chicago Walking Tours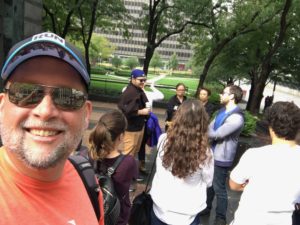 Free Tours by Foot offers, just as the name implies, offers free walking tours of Chicago (in English and Spanish). There are several tour options to choose from: Birth of the Skyscraper, Chicago History & Riverwalk Tour, West Loop Gateway Tour, Loop and Millenium Park Tour, Lincoln Park and Gangster Tour, Ghost/Haunting History Tour, Magnificent Mile Tour, Pedway Tour, and more. All are "pay-what-you-like," meaning there is no set charge when you register for the tour, you just pay what you want at the end.
I have enjoyed two Free Tours by Foot in Chicago so far – the "Birth of the Skyscraper" and the "Chicago History & Riverwalk Tour." Both tours were great and our guides were so passionate and engaging. At the end of each tour, everyone applauded and gave our guides a tip of some kind. I loved the tours so much I gave my guide $20 each time, but some give $5 or $10 or whatever. There was never any pressure to give anything.
I highly recommend Free Tours by Foot, and that you do one at the beginning of your visit to Chicago, because the guides are happy to answer any questions you might have, tell you about some of their favorite places to go and things to do in the city, and give you their opinion on which Chicago deep dish pizza place is their favorite. Mine is Pequods, by the way.
Free Chicago Observation Deck
The most breathtaking views of the city of Chicago and Lake Michigan's gold coast can be found at The John Hancock Center, which has recently changed its name to its address, 875 N. Michigan Ave. It is home to the 360 Chicago Observation deck, which costs $22 for adults and $15 for children (as of this writing). And if you want to do the new Tilt ride which tilts you outward from the building, well, you'll spend another $8.00 per person for that craziness!
But free views from the top can be had from the Signature Lounge on the 96th Floor. You can just pop in there to take a photo without having to buy anything. Of course, if you're hungry or thirsty, why not place an order and sit and enjoy the amazing view a while longer? A bonus for ladies: The women's restroom offers the best view of the city and lakeshore. Or so I'm told.
If you're looking for a "paid" observation deck experience, in addition to the one at the Hancock Center, there is also the glass-floored Skydeck Chicago on the 103rd floor of the Sears Tower (now called Willis Tower). But for some odd reason, it was built into the west side of the building, which gives you an amazing view of Iowa on a clear day, but not the most beautiful part of the city of Chicago or the lakeshore.
Tribune Tower Stones of the World
The iconic Tribune Tower on Chicago's Magnificent Mile is home to approximately 150 architectural artifacts from hundreds of famous structures and historic sites around the world. But they're not housed in a museum inside the Tribune Tower. Instead, they are embeded in the Tribune Tower's walls.
Here you'll find chunks of the Great Wall of China, the Great Pyramid of Cheops, the Berlin Wall, the World Trade Center, St. Peter's Basilica, London's House of Parliament, the White House, Independence Hall, Abe Lincoln's Birthplace, and so much more.
This unique tradition started over 100 years when the Chicago Tribune's longtime owner and publisher Robert R. McCormick went to Europe as a war correspondent during World War I. While touring a medieval cathedral in Ypres, France, that had been damaged in the war, he grabbed a piece of rubble and brought it home. Over time, other Tribune correspondents and other individuals began bringing or sending other artifacts to McCormick as gifts.
Free Chicago Money Museum
The Money Museum at the Federal Reserve Bank of Chicago is the only museum I know that gives you money just for visiting! It is located in Chicago's Loop, on the first floor of the Fed Bank at 230 South LaSalle Street, on the corner of Jackson and LaSalle. It is open Monday – Friday (except bank holidays) from 8:30 am – 5:00 pm.
At the Money Museum you'll find real historical currency and artifacts from colonial America and the Civil War era. You'll learn the story of the US dollar, how the Federal Reserve Bank came to be and how it works, how monetary policy decisions are made, how Secret Service agents detect counterfeit bills, and more. You'll even get the opportunity to have your photo taken next to a million dollar stack of bills!
And don't forget to ask for your very own bag of money…shredded money, that is. Each year the Money Museum gives away approximately $36.4 million in shredded money (Fed Shreds, as they are called) as souvenirs!
*Be aware that all adult visitors MUST show valid ID in order to enter and everyone will go through an airport-style security screening.
Wizard of Oz Park
If you have young children, you won't want to miss Oz Park, in the beautiful Lincoln Park neighborhood on Chicago's north side. It is located at 2021 N. Burling Street, at the corner of Lincoln and Webster. To get there from Chicago's Loop, take the Brown Line "L" to Armitage Street Station. From there it is an easy 10 minute walk to Oz Park, and there are some neat shops to explore along the way.
L. Frank Baum, author of The Wonderful Wizard of Oz, once lived in this Lincoln Park neighborhood in the 1890's. When the city made plans for a new park in the community during the "urban renewal" era of the 1960's, residents decided it should be named Oz Park to commemorate the famous former resident. Inside the park you'll find some gardens, a large children's playground, and tennis courts and sports fields, and statues of Dorothy and Toto, Scarecrow, the Tin Man, and the Cowardly Lion. Perhaps fittingly, on my visit to the park in October 2018, the Cowardly Lion was the last statue I found. I joked that he must have been hiding from me.
Taking a trip to the big city doesn't have to break the bank when you can find fun free things to do. What are your favorite free things to do in Chicago?