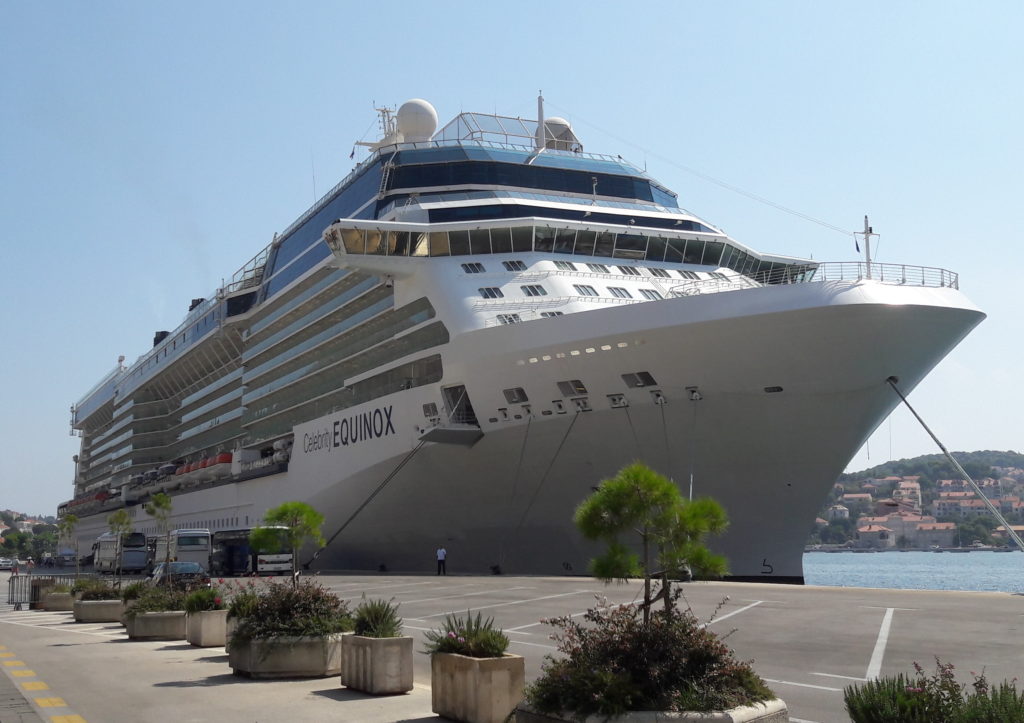 In my last post, How I Should Plan My Pastor Sabbatical, I shared that my church had blessed me with a month-long pastor sabbatical.
Interestingly, it took me a really long time to figure out what I wanted to do. I came up with a list of 10 ideas I could pursue during my sabbatical, but it took me about 5 months to narrow it down. Once I took serious action on it, the plan came together pretty quickly.
The Acres of Diamonds Cruise
What tipped the scale for me was Dan Miller's "Acres of Diamonds" Cruise. Check out my previous post for info on that if you're just joining me and are not familiar with the "Acres of Diamonds" concept.
When I heard Dan promote it on his 48 Days Radio Show, I just KNEW I wanted my wife and I to make it part of my sabbatical.
Here's why:
We'd be hanging out with famed author, podcaster, and coach Dan Miller, and his very gifted and creative wife Joanne, along with a bunch of other entrepreneurs and creatives!
For 8 days of fun in the sun. With dinner meals together each night. Plus group workshop and coaching sessions and informal networking times.
I had a feeling that this cruise, and these connections, would help give me clarity about what the next season of my life and work may look like.
But time was extremely short, as I had only a week to write my sabbatical proposal, submit it to my church leadership, and get the approval before the cruise registration deadline in mid-November, 2018.
So I prayed and asked God to make a way, if he wanted us to do the cruise, or let the opportunity pass, if he did not.
Next, I reached out to Dan's cruise coordinator, Chris Niemeyer, of Like Minded Travel. I told him that my wife and I were interested in going on the cruise, but that we might need a little more time to see I can get the church's approval to make it part of my sabbatical.
He was very kind to extend the deadline a bit to give me an extra week at the special rate. Thankfully, that's all the time I needed. Because a week later, my lead pastor, executive pastor, and a board member all approved my plan, and we were suddenly good to go!
Thank you, God, for working out the details!
So, now the cruise was in place. And since the departure date was April 27, 2019, I decided to begin my 4-week sabbatical on that date, and basically take the whole month of May off. Next, I had to figure out what else I wanted to do for the remaining 3 weeks.
My Sabbatical Itinerary
Week 1 – The 7 night Dan Miller "Acres of Diamonds" Caribbean cruise with my wife. The cruise departed from Miami and included calls in San Juan in Puerto Rico, Charlotte Amalie in St. Thomas, Virgin Islands, Punta Cana in the Dominican Republic, and Nassau in The Bahamas.
Week 2 – Since the cruise was out of Miami, I decided to stay in South Florida on my own for a week following the cruise. I wanted to just "chill" on the beach, enjoy time to process what I had experienced on the cruise, explore some new and different things, read, pray and reflect/journal more, and think about next steps in my "Big Leap." Oh, have I mentioned the Big Leap? More on that soon…
Week 3: A week back at home, doing more of the reading, reflecting, exploring, etc. mentioned in week 2.
Week 4: A family vacation in Washington, DC to explore America's capital. Along the way, we also wanted to hike and explore the beauty of the Shenandoah National Park and the Appalachian Trail.
My Sabbatical Goals
In addition to the destinations and activities I just mentioned, I had several other "whats" or goals in mind for this sabbatical:
Disconnect from the church, and just r-e-s-t
Make time for deeper connection with God and my family
Reflect and journal on some of the things I've learned and experienced in my life and work so far, listen for what God might want to say to me or teach me, and dream about what the next season of life and work could look like
Do some out of the ordinary things that might challenge me, speak to me, or just grow me in some way
Take some new steps forward in the "Big Leap" concept I've been working on
The Big Leap
Yeah, the Big Leap – I picked this phrase as a focus for my sabbatical. It's actually been a focus of mine for about a year now. What is it, and what does it mean for me? I'll share more in my next post.