Here's a hat tip to Free Money Finance for encouraging me to enroll in The Yakezie Challenge.  Yakezie is a blogging network designed to help personal finance and lifestyle bloggers to grow their blogs.
I love that Yakezie's motto is "Selflessly Helping Others."  That is certainly a biblical principle that I aspire to live out in my daily life.

As a new participant in the Yakezie Challenge, I make a 6-month long commitment to write regular blog posts here at Money Wise Pastor (which is hopefully good for me and good for you!).  I also commit to selflessly promoting and building solid relationships with other Yakezie members.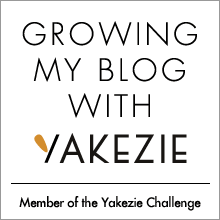 I've followed a few of them already through the Best of Money Carnival I've hosted here and at my personal growth blog:
I'll look forward to getting to know them, and other personal finance bloggers, more in the weeks and months to come.
I'm glad FMF gave me the push to join, as I know it will help make me a better blogger and improve the content here for you, my reader.
You might also like: