I've been a big fan of Dan Miller for over 10 years, and am excited about the release of his newest book, Wisdom Meets Passion. Co-written with his son, Jared Angaza, Wisdom Meets Passion will help you discover how to make a difference – and a living – from pursuing your passion.
Dan and Jared held a special fundraiser on Indiegogo to buy advance hard copies of the book.
I bought four autographed hardback copies – one for me and each of my boys – and received four Ubuntu medallion necklaces made by Jared's clothing line, Keza.
I gave the boys the Wisdom Meets Passion books this morning at our McOffice for our weekly Man to Man time, where we talk about life, the universe, and everything.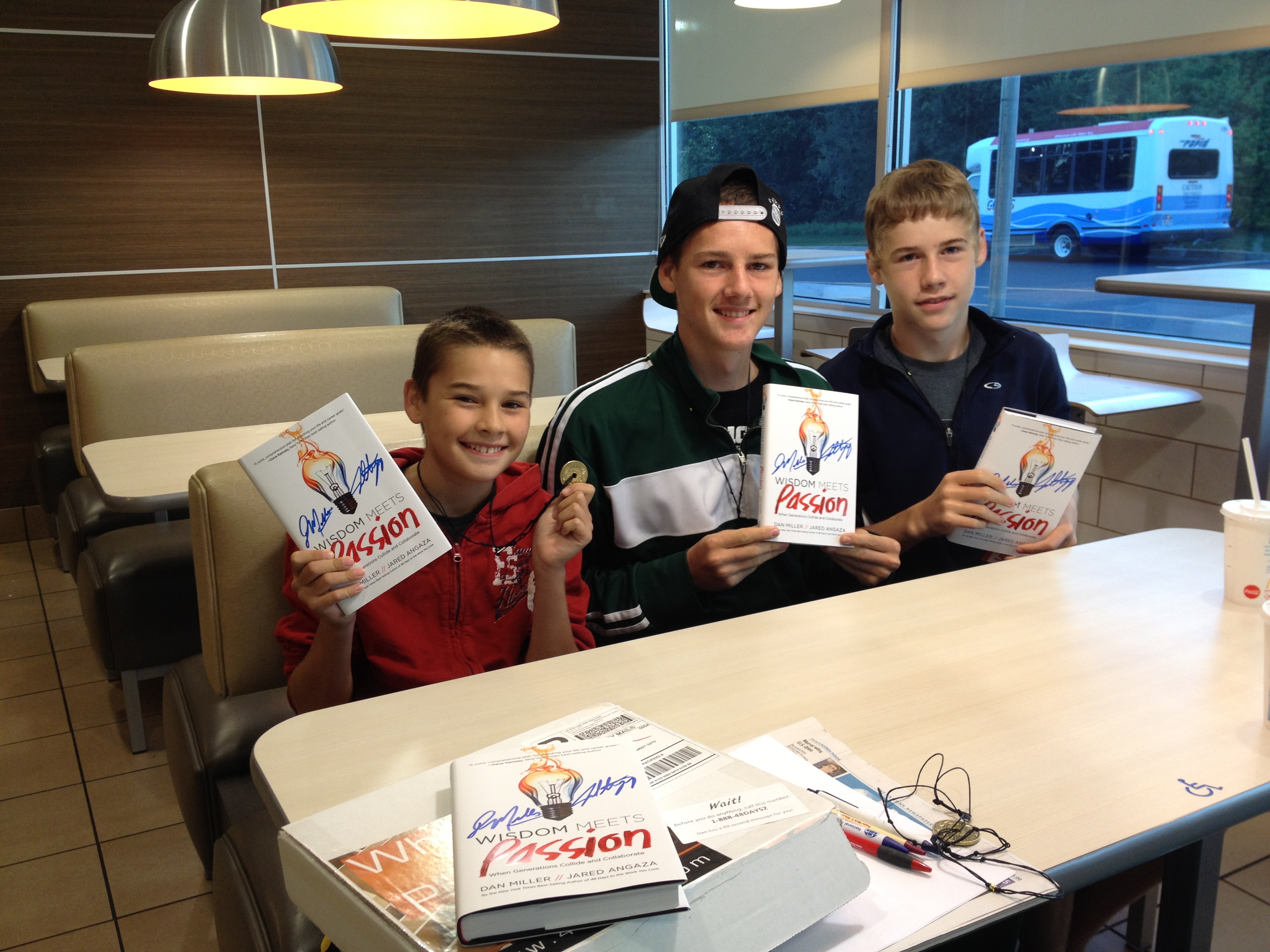 During Man to Man time, we eat breakfast – usually alternating between McDonalds and Subway.  Then we each read a section from USA Today find at least one story that interests us enough to share with the others. We identify biblical and business principles that we've observed in those stories and discuss those for a while.  Then we usually close with the reading from the book of Proverbs and prayer.
For the next few weeks, we'll also read a chapter of Wisdom Meets Passion on our own, then discuss what we've learned at our Man to Man time.
Through these weekly times with my boys, it is my prayer that I can help them understand their gifts and talents, identify their passions and dreams, and live out their true calling.
I encourage you to get your own copy of Wisdom Meets Passion, and extra copies to give out to others.
If you want to check out some of the special deals Dan has, including the Ubuntu medallion necklaces that we got, you'll find them at Dan's Wisdom Meets Passion website. And of course, you can also buy Wisdom Meets Passion on Amazon.
And if you're questioning your calling, or trying to figure out the work you are meant to do, ask me about my career and life coaching (which I can do over the phone and via email or Skype), which is based on Dan Miller's Wisdom Meets Passion and 48 Days to the Work You Love concepts.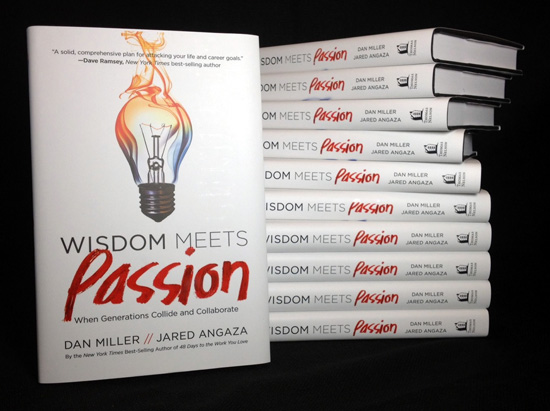 Apparently, these are popular around here…