I just read an amazing story of how 18-year old Stacey Ferreira got billionaire Richard Branson to invest $400,000 in a start-up that she and her 20-year old brother Scott, were launching. There are some great lessons here that all of us can learn.Here's how it happened…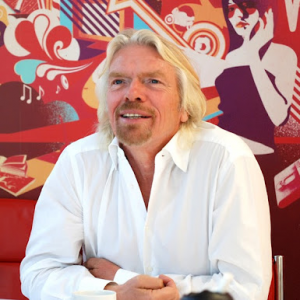 One day, Stacey noticed a tweet that Sir Richard Branson posted on his Twitter account, inviting people to attend an exclusive cocktail party he was hosting in Miami. 
There was just one catch:  you had to donate $2,000 to Branson's favorite charity.
Oh, and the event was in two days.
Stacey immediately saw an opportunity to meet Branson and hopefully make a personal connection with him and others who would attend this event.
Unfortunately, neither she nor her brother had the money to make the charitable donation.
But Stacey didn't let that stop her.  She borrowed $4,000 from their parents so she and Scott could both make the donation to the charity and attend Branson's event.  Then they bought their airline tickets to fly from their home in LA to Miami.
Neither Stacey nor Scott were old enough to legally drink the alcohol that Branson would serve at his cocktail party. But they gained unprecedented access to not only meet Branson, but also connect with him on a deeper level.
I'd say that you cannot pay for that kind of access. But actually, Stacey and Scott proved that you can!

In their case, a $4,000 investment on their part turned into a $400,000 investment by Branson into their business.
Of course, Sir Richard wouldn't give that kind of money to just any 18-year old, or any other person for that matter.
Stacey and Scott had a plan, a viable business opportunity, and enough faith and courage to reach out to someone who could help make their plans a reality.
Who Can Help Make Your Plans Succeed?
What plans, projects, or businesses are you working on?
Have you identified specific people, or specific types of people (or people in certain positions) who can help you launch, or help you take your plan to the next level?
If not, start making a list of these "dream team" people whether you know them or not, or have access to them, or not.
Then start thinking of creative ways you might be able to connect with them. Ask yourself…
Who do they hang out with?
What events do they attend?
Who do you know who might know them, or a friend of theirs?
It really won't take long for you to identify a few actionable steps you can take to make connections with these folks, develop a relationship over time, and ask for their help.
But be advised that these types of people gravitate toward people who are like them.  People who…
Make plans and execute
Take calculated risks
Believe in themselves and have faith
Know the value of collaboration
Are generous with their own time and sharing their own personal connections too
So don't just think about what you have to gain. But what you genuinely have to offer, as well (now or in the future).
Who needs to be on your "dream team" to help you accomplish your plans and goals?
Hey Hey, Be Sure to Check These Out…