Today we're making the most of one of our museum family memberships:  The Henry Ford Museum & Greenfield Village in Dearborn, Michigan.
I took my third son there earlier this summer to attend the Maker Fair Detroit event that was hosted at The Henry Ford.
Because we have a family of seven, I decided to buy the family membership at that time because I knew we'd come back at least once as a family over the next year, and hopefully more.
6 things to consider before buying a museum membership
We're headed back to The Henry Ford today to celebrate our second oldest son's 14th birthday.  He's a huge Lego fan and he's excited about the new Lego Archit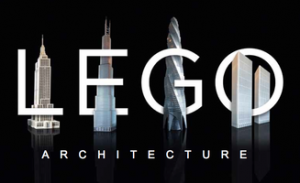 ecture exhibit that opens at the museum today!
I hope we can get there again sometime during the Christmas season for the Holiday Nights in Greenfield Village, which is touted as a "Top Holiday Event" by USA Today & Reader's Digest.
Money Wise Pastor Blog Post Roundup
Here are some money blog posts that I found especially worthwhile this week:

Here's a recap of money blog posts I wrote this week at Money Wise Pastor:
Also, earlier this month I launched a giveaway of 10 copies of The Sound Mind Investing Handbook.  The contest ended October 31 and I have begun to contact some of the winners but haven't reached everyone yet. I hope to wrap up the notification by early next week, and then get the books shipped in the mail.
Thanks to everyone who participated!